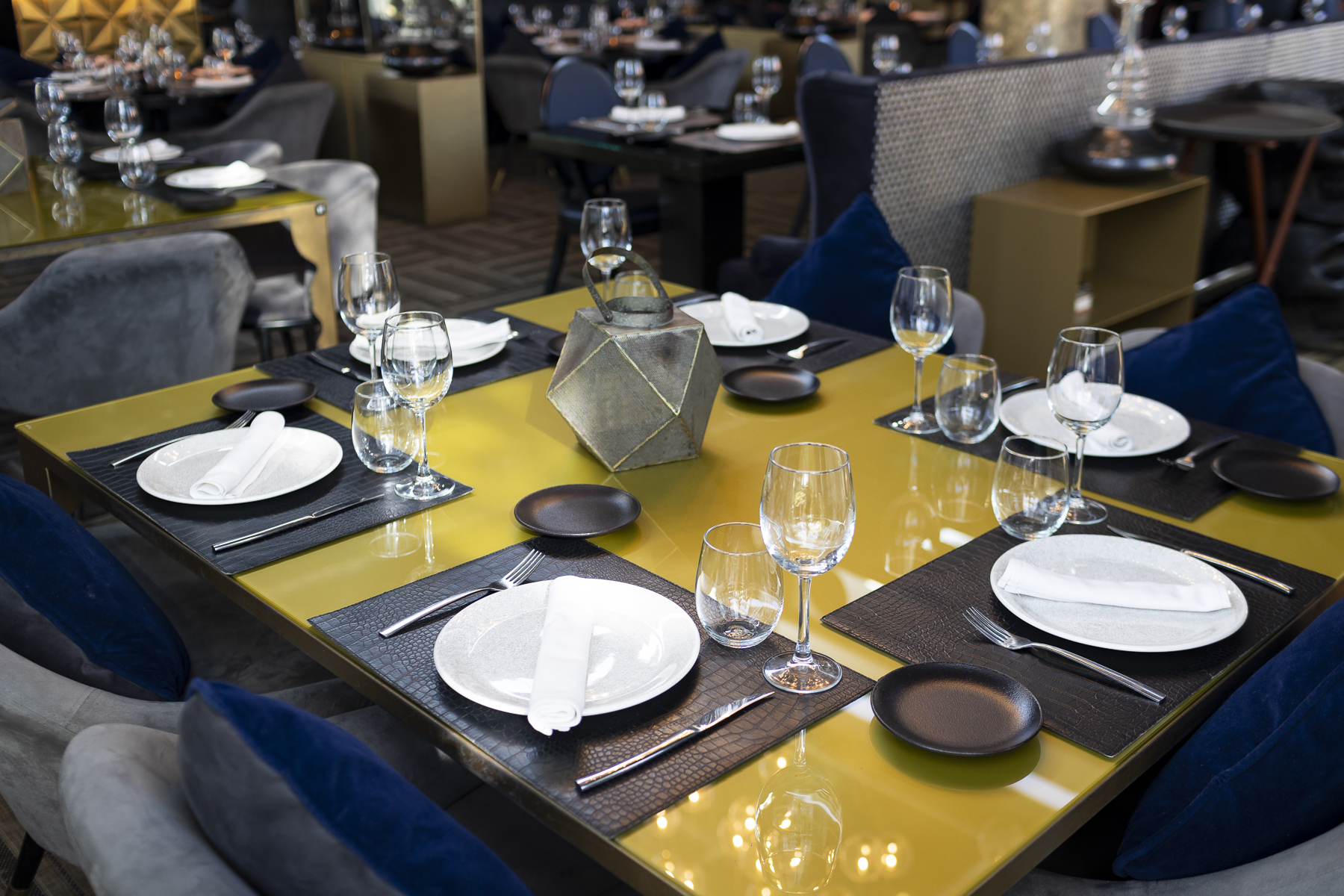 At Zielou you will find a versatile multipurpose space where you can hold all kinds of events. With a surface area of 1,520m2 divided into different spaces that can be adapted to your event to offer you endless options. You simply have to imagine it to do it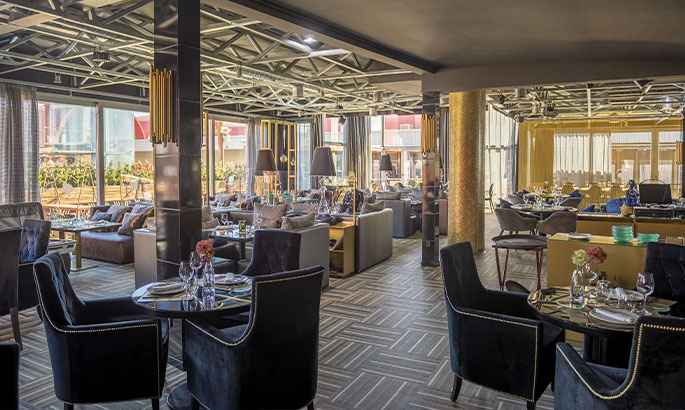 The modern, sophisticated and versatile space that won´t fail to make an impression
An interior devised to host up to 500 people and divided into different versatile and combinable settings where nothing will go unnoticed. From personal celebrations to formal gatherings, Zielou is the perfect setting for enjoying unique events.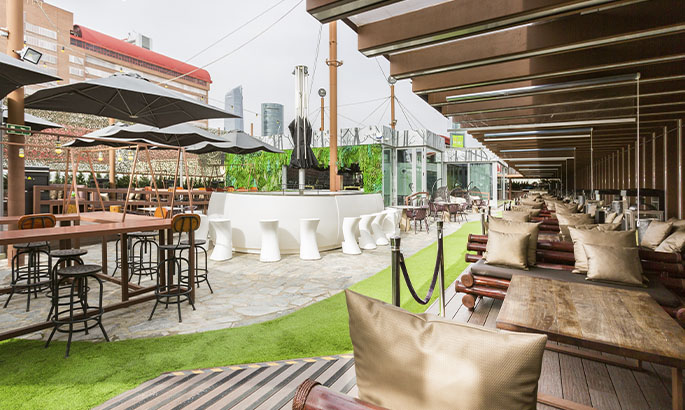 A dream terrace. At Zielou the Madrid sky is closer than ever
We have an 840m2 outdoor space in the heart of Madrid´s financial district, where you have several options for holding your event. On our terrace you will find climate control devices so you can enjoy it at any time, as well as two main service bars spread along it.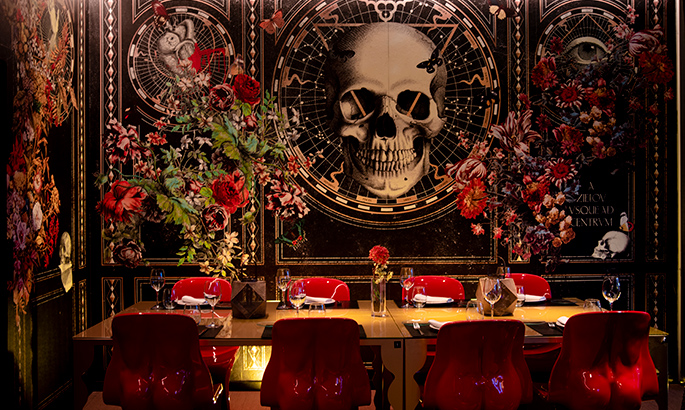 Range Zero: A transgressive space for a different event
The star, different décor that conveys originality and fun to those attending your event if you choose to enjoy this space. Here, you can enjoy greater privacy and exclusivity for your event behind subtle curtains that separate you from the rest of the activity in the venue.
We also have a cloakroom service, parking and Wi-Fi for your guests.
Tell us more about the event that you would like to hold.
Send us this form and a salesperson will get in touch with you as soon as possible. If you prefer, you can also contact the Events Department directly via phone.
+34 912 999 078